Chris Knudson is a maintenance worker at the Port of Anchorage. He is responsible for the general upkeep and repair of facilities at the port. He works with about six other maintenance men on day shift. Chris has owned the Vulcan for about six years, and has done several engine modifications, as well as cosmetic changes, including a beautiful custom paint job. Sorry you can't really see it in the photo(I'm working on this).

Chris rides his bike to work a couple times a week in the summer. He loves his ride, but is considering selling it due to the short riding season in Alaska.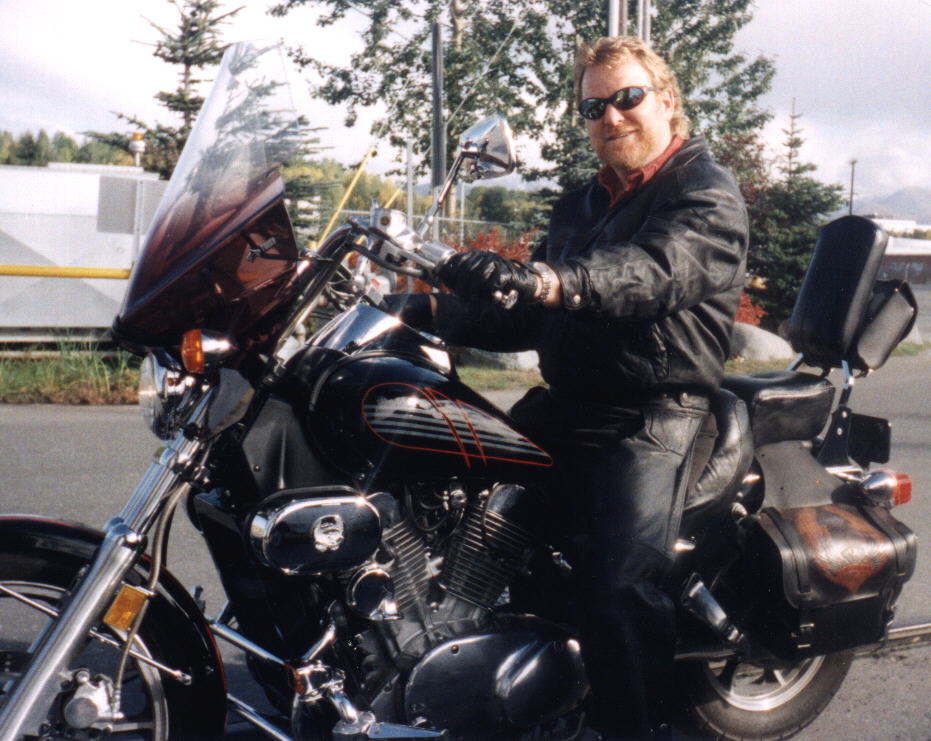 Chris and his Vulcan in front of the guard shack at the Port of Anchorage.
Article and photo by John Hamp