Hi, My name is John, and this is my first attempt at a web site. I am 44, married with five kids. I have been riding since I was thirteen. I have owned many different bikes throughout the years, and even raced a little motocross in Arizona in the 70's. But, I'm no expert. I'm just a guy who loves bikes. I intend to make this a site that covers all aspects of motorcycling in Alaska. It will include interviews, coverage of events/races, opinion polls, tech tips, and photos(as soon as I work out the bugs). I hope you enjoy this site. It is for you.
I have just started updating this site from when I originally published it. I just entered a new helmet review. I will be entering some local events soon, and some more pictures. The weather as of late has been pretty crappy for motorcycle riding, but we'll get something going now that I know somebody is actually reading this mag. Stay tuned.

John Hamp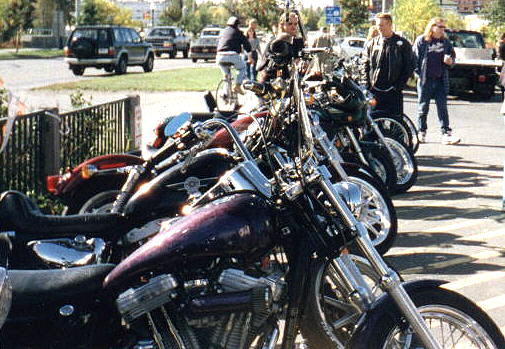 Check out the Octoberfest section!